Virityskoneisto bassolle 2L + 2R Schaller 10250403.26.71 BM vintage Black Chrome
Main Page > Parts for musical instruments > Machineheads and other parts Schaller > Virityskoneistot bassolle Schaller
Tuote 114619. Virityskoneisto bassolle 2L + 2R Schaller 10250403.26.71 BM vintage Black Chrome. Schaller patented vintage style bass tuner. State of the art, highest precision, counterfort mount. Gear ratio 1:20. Setissä 4 tuneria.
See also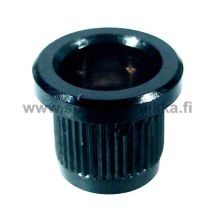 Tuote 104629. Kieltenpujotusholkki KPH23BLK bassokitaralle, musta, string bushing. Mitat lisätiedoissa. Bassokitaralle.
Tuote 103947. Neutrik jakki, pitkällä kierteellä, hihnanupilla KJEP63CR. Pitkällä kierteellä oleva 6.3 mm Neutrik jakki. Voidaan johdottaa joko stereoksi tai monoksi, asennusreikä 12...
Tuote 109235. Kitaran virityskoneisto LC214BKR 6R (LEFT) musta, ruuvit mukana. VASENKÄTISELLE SOITTAJALLE !!! Edullinen Low Cost malli mutta kuitenkin aivan käypänen virityskoneistosetti...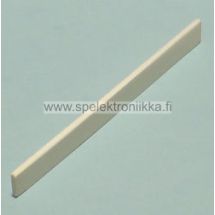 Tuote 109720. Luuaihio F-3411 kitaran alasatula Hosco. Koko n. 90x11x3.5mm for Acoustic Guitar.
Copper tape for RF shielding, extremely useful for guitars.
Tuote 109479. Akustisen kitaran tallapinni muovia Musta valkoinen piste TPBKDABS. Bridge pin black, white dot, plastic. Tallanasta.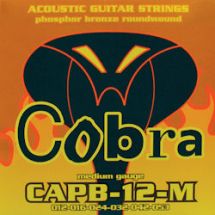 Tuote 101907. Akustisen kitaran teräskielet. String set acoustic, phosphor bronze wound medium, 012-016-024-032-042-053. Neljä punottua kieltä.
Tuote 103194. Otelautaudan sivumerkki 2 mm, white SIVUM20W. Otelaudan sivumerkit muovia. Fretboard side dot materials plastic. Length approx. 50 mm (1.969"). Dia. approx. 1.5...
Tuote 114961. Virityskoneiston nuppi muovi valkoinen SPARE1014 21 x 13 mm. Muovia, valkoinen luu jäljitelmä. Asennus lämmittämällä. Warming reguired. Push on.