Virityskoneisto 3L + 3R Schaller Kromi 10060223 M6 Locking
Main Page > Parts for musical instruments > Machineheads and other parts Schaller > Virityskoneistot kitaralle Schaller
Tuote 114589. Virityskoneisto 3L + 3R Schaller Kromi 10060223 M6 Locking. Setissä 6 tuneria. Gear ratio 1:16.
With this tuner the string is locked in the shaft by a handy knurled nut located on the rear of the peghead, resulting in a low overall height. 6-in-line models with two different shaft lengths (staggered). Gear ratio 1:16. • Schaller was the world's first manufacturer who developed the locking tuner and had it patented more than 20 years ago! • Works like a traditional machine head, but the string needn't be "wound up" any more. Instead it is inserted into the cam hole with the clamp screw loosened, locked with the clamp screw and can then be tuned at once. • This makes changing your strings a lot faster and easier. • Only this patented locking system based on the ball socket principle prevents reliably from string notching and breakage. • The string will not be wound onto the shaft any more. So it will stay in tune extremely well, perfect for non-locking tremolo systems. • With all its benefits the Schaller locking tuner is THE benchmark in the guitar sector! • All sealed tuners are lubricated with Schaller special grease for lifetime maintenance-free service. • All parts are precision-crafted and surface-finished, the self-locking drive ensures an even, delicate and steady tuning. • All string posts are made of high-grade brass and fitted into the housing with utmost precision, ensuring the best possible tuning accuracy and wear resistance. Instructions: 1. Unscrew the knurled screw on the housing anti-clockwise until the clamping ball comes off. 2. Now press the strings against the clamping ball. Under pressure, it recedes. You can now put the guitar string through the adjusting axis. 3. Screw the knurled screw clockwise until it is hand tight. The string is now secured by the clamping ball. 4. Now you can tune your strings.
See also
Tuote 105870. Mikrofoninvaihtokytkin TOGGSW1CW (Crome/White). LP tyylinen vaihtokytkin kahdelle mikrofonille, 3 -as. mukana valkoinen nuppi. Näkyville jäävä mekaniikka...
Tuote 104399. Stereorunko 6.3mm, Switchcraft, ei kytkintä. Switchcraft jakki 6.3 mm, mono tai stereo, kierreosan halkaisija 9.4 mm. Switchcraft jack 0.25" thread outer...
Tuote 114717. Tremolo Vintage Schaller 13050237 Kromi Roller. The baseplate of hardened steel and the solid spring block ensure an outstanding sustain. Roller bridge saddles...
Tuote SMG21720. Megaswitch M Schaller 15310006 viisiasentoinen 24 eri  kytkentämahdollisuutta. Megaswitch M lever switch 5-way, 40,7mm spacing, bolts included, black...
Tuote 109258. Jakkilevy, suorakaide syvennyksellä JAKLE3CR kromi. Jakkilevy kitaralle. Suorakaide, syvennyksellä. Rectangle jack plate for guitar, recessed. Srew...
Tuote 107456. Jakkilevy, ovaali syvennyksellä JAKLE1CR kromi. Jackplate for guitars. Oval recessed. Screw holes 2 x flat or oval head dia. 3.5 mm (0.138"). Jack hole...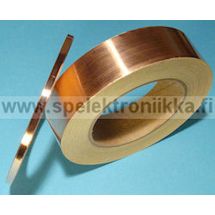 Copper tape with conductive adhesive for earthing, RF protection, etc ...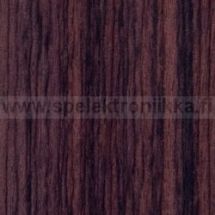 Tuote 101984. Otelauta-aihio kitara ruusupuu Intia luokka AA. Ylikoon ruusupuu otelauta-aihiot sähkökitaralle. Koko n. 530 x 70/60 x 9 mm. Laatuluokka AA. AA luokan ruusupuuaihiossa...
Tuote 114646. Kitaran talla Schaller 12090200 GTM Kromi ei kieliuria. New: Complete with 3 different pairs of mounting studs. Mittakuva High-quality Tune-o-matic bridge...