Tremolo Schaller Lockmeister 13010842.02 Vintage Copper Ylälukko R2
Startsidan > Gitarrdelar gitarrtillbehör Instrumentbygge tillbehör > Gitarrdelar gitarrtillbehör Schaller > Stall tremolo Gitarrtillbehör Gitarrdelar Schaller
Tuote 114716. Tremolo Schaller Lockmeister 13010842.02 Vintage Copper Ylälukko R2. The dimensions of our Tremolo LockMeister are exactly the same as the dimensions of both the Floyd Rose Tremolo and our Schaller Tremolo. As the sole manufacturer of the world's most renowned double locking tremolo we felt it was time to push the envelope.
Katso myös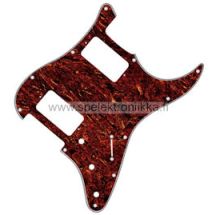 Tuote 105465. ST -tyylinen pleksi 2 x hum Tortoise Medium/White/Black/White ST23TM/W/B/W. 4ply. Kuvat suuntaa-antavia, värisävyt eivät toistu useinkaan tietokoneen näytöllä sellaisina...
Tuote 101848. Potentiometrin nuppi. ST -tyylinen volumenuppi ivory (cream) STNUPVI musta teksti. Korkeus n. 13 mm , leveys n. 17/25 mm. Boston Musical Products tai Korea, riippuen...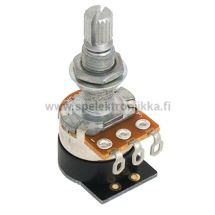 Tuote 101953. Kitaran potentiometri. SHADOW 500K LOG. KILL POT (SH-124-500). Maailmalla hyvin suosittu potikka rokkinikkarien piireissä. Humbuckereille. You...
Tuote 114586. Virityskoneisto 6L Schaller 10010820.01.36 M6 Vintage Copper. The world's most successful tuning machine. Gear ratio 1:18. Setissä 6 tuneria. Mittakuva All...
Tuote 101919. Vaihtokytkimen nuppi. VIPNUPCM, ivory 3 ja 5 -asentoisten kytkinten nuppi, 3WAY-SW01:lle, 5WAYSW01:lle, sekä OL kytkimille. Millimitoitus.