Triangelit muovipehmikkeellä oleva lyöntirauta ja triangelissa "oikea" naru
Main Page > Musical Instruments > School instruments > Rhythm instruments for kids
Tuote 100859. Triangelit muovipehmikkeellä oleva lyöntirauta ja triangelissa "oikea" naru. Boston Musical Products.
See also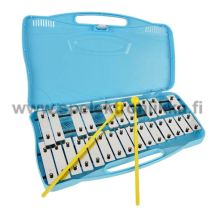 Tuote 109105. Kellopeli kromaattinen Angel  Glockenspiel 25 ääntä G2 - G4. Muovikotelo kantokahvalla. Nuijat (malletit) mukana (2kpl). Kirkkaat äänipalat. Samantapainen...
Tuote 114250. Guiro Agogo penaali puinen single nuijalla malli 1. Kokonaispituus n. 20 cm. Putken ulkohalkaisija n. 45 mm. Puinen mallet. Perinteinen rytmisoitin, joka...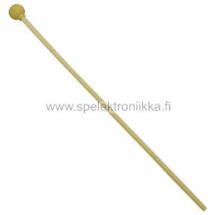 Tuote 111208. Malletti muovivarsi 33cm nuppi pehmeää kumia halkaisija 20mm 1kpl. Mallet, plastic shaft, 33 x 0.6 mm. 20 mm. head soft rubber.
Tuote 111543. AD0844CCN 4ch ADC mux.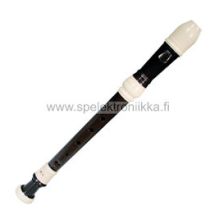 Tuote 110514. Nokkahuilu C sopraano Saksalainen ote. Brown / Ivory värjäys.
Tuote 103647. Vipukytkin 12V/20A 1 x ON - OFF abikokiinnitys. Asennusaukko 12mm. 6.3mm abikot. Max. 6mm paksuiseen paneliin. Kosketinresistanssi max. 50 mohm. Ei vedenpitävä.
Tuote 100975. Tamburiini puolikuu kädensija muotoiltu puolikuu musta. Helisee hirvittävän hyvin. Samasta tehtaasta kuin moni muukin merkki.
Tuote 114229. Hand drum, rawhide skin, wood, natural finish, 8". Not suitable for childrens play because the leather film can be easily broken by improper use.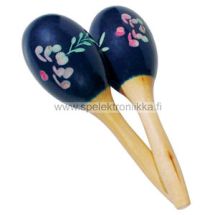 Tuote 114237. Mini marakassit kukkakuviointi koko S Hayman. kokonaispituus n. 20 cm. Pallukan ulkohalkaisija n. 55 mm.