Guiro Agogo penaali puinen single nuijalla malli 1
Main Page > Musical Instruments > School instruments > Rhythm instruments for kids
Tuote 114249. Guiro Agogo penaali puinen single nuijalla malli 1. Kokonaispituus n. 21 cm. Putken ulkohalkaisija n. 4.5 cm. Puinen mallet. Perinteinen rytmisoitin, joka sopii lähes kaikenikäisille. Ääntä lähtee kun jos lyö putkimaiseen pintaan tai hankaa kapulalla uria pitkin.
See also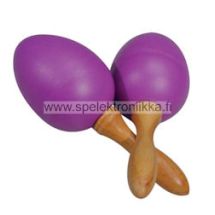 Tuote 114479. Rytmimunat munamarakassit Bambino koko muovia violetti 25g Hayman / DaDi jne .... Minikokoiset, kokonaispituus vain n. 10cm, varsiosa n. 5cm.
Kuten Stagg...
Tuote 102903. Huuliharppu Blues huuliharppu C, 20 ääninen, pituus vain 100 mm !!! Jokaisen blueshenkilön taskuun jos vaikka yhtäkkiä iskisi pakottava tarve puhallella.
Tuote 104608. Rytmimunat Rytmimunapari, muovia, Vihreä SE1GR/35g. Myydään pareittain.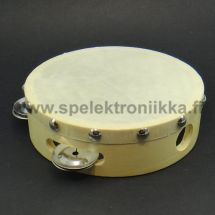 Tuote 114230. Tambourine made of wood and leather film single-row rattles 6 "(15 cm). Four rattles with perimeter. Finger hole. Not suitable for children's play because...
Tuote 114234. Kulkuset puukahvalla 7 n. 25 mm kulkusta Hayman. Hand jingle bells, with handle, wood and leather, 7 bells of 25 mm. Kahvan pituus n. 10 cm.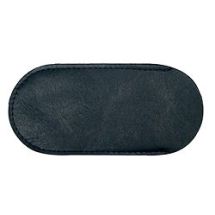 Tuote 101965. Nahkainen blueshuuliharpun säilytyspussukka, suojaa huuliharppua naarmiutumiselta ja lialta.