Kastanjetit kastanjetti puiset säilytyspussilla Hayman
Main Page > Musical Instruments > School instruments > Rhythm instruments for kids
Tuote 114515. Kastanjetit kastanjetti puiset säilytyspussilla Hayman. Halkaisija n. 55mm.
See also
Tuote 103597. Keinukytkin NRO:8 2 x sulku, 1 ja 0 merkki asennusaukko 22x 30 mm. 250VAC / (15/4A).
Tuote 113586. Keinukytkin nro:2 musta 0 ja 1 merkit 2 x ON-OFF. Asennusaukko n. 13 x 19 mm. Abikot. 6A 250VAC.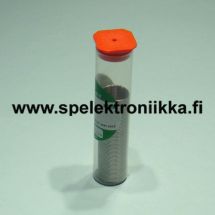 Tuote 103625. Tinaputkilo, juotostina lyijytön 15g, tinan halkaisija n. 1.0 mm. Lyijytön. Seos Sn99,3Cu0,7. Putkilo voi olla erinvärinen tai erinmallinen kuin kuvassa.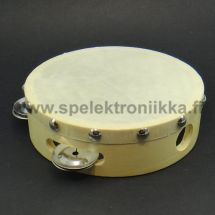 Tuote 114230. Tambourine made of wood and leather film single-row rattles 6 "(15 cm). Four rattles with perimeter. Finger hole. Not suitable for children's play because...
Tuote 109576. LR23 A23 V23A alkaliparisto 12V. Tuotekuva on vain esimerkkikuva. 8LR23, V23GA, 23A, MS21, L1028, VR22. Koko: 10.3 x 28.5 mm.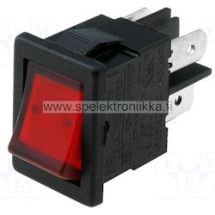 Tuote 113588. Keinukytkin nro:68 punainen valo 2 x ON-OFF. Asennusaukko n. 13 x 19 mm. Abikot. 10A 250VAC.
Toimii oivallisesti aurinkoa kohti ajellessa (kunhan olet saanut sen ensin koottua oikein), katso ajeluvideo sivuiltamme !