Tamburiini puolikuu muotoiltu kädensija musta
Main Page > Musical Instruments > School instruments > Rhythm instruments for kids
Tuote 100975. Tamburiini puolikuu kädensija muotoiltu puolikuu musta. Helisee hirvittävän hyvin. Samasta tehtaasta kuin moni muukin merkki.
See also
Tuote 104607. Rytmimunat Rytmimunapari, muovia, Punainen SE1RD/20g. Myydään pareittain.
Tuote 104608. Rytmimunat Rytmimunapari, muovia, Vihreä SE1GR/35g. Myydään pareittain.
Tuote 104609. Rytmimunat, rytmimunapari, muovia, Sininen SE1BL/50g. Myydään pareittain.
Tuote 114229. Hand drum, rawhide skin, wood, natural finish, 8". Not suitable for childrens play because the leather film can be easily broken by improper use.
Tuote 114251. Lehmänkellon pidike Hayman. Cowbell holder, hoop mount, with U-clamp. Aika paljon samanlainen kuin Stagg.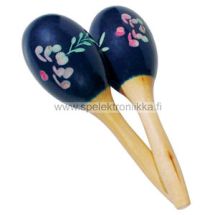 Tuote 114237. Mini marakassit kukkakuviointi koko S Hayman. kokonaispituus n. 20 cm. Pallukan ulkohalkaisija n. 55 mm.
Tuote 115196. IPA isopropyl alcohol isopropanol 1 liter disinfectant all-purpose cleaner liquid very pure 99.8%. General electronics cleaner. Isopropanol removes dirt, oil, grease...
Tuote SHD21915. Yhdysjohto, 6.3 mm mono uros / XLR -naaras, kaapelin pituus 3m...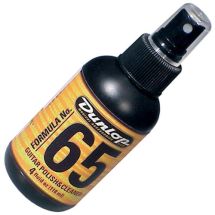 Tuote 115330. Dunlop 654 kitaran puhdistusaine Dunlop Formula 65.  Formula 65 guitar polish, 4 oz. pump spray bottle. Cleans totally and quickly. Restores any finish to...