Hand drum, rawhide skin, wood, natural finish, 8"
Main Page > Musical Instruments > School instruments > Rhythm instruments for kids
Tuote 114229. Hand drum, rawhide skin, wood, natural finish, 8". Not suitable for childrens play because the leather film can be easily broken by improper use.
See also
Tuote 104111. Ovaalikanta musta puuruuvi 2110BKW. 2.1 x 10 mm, wood, BK, oval. Soitinrakentelussa käytettäviä ruuveja. Mounting...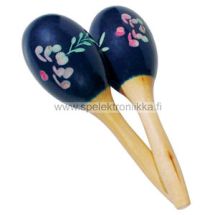 Tuote 114237. Mini marakassit kukkakuviointi koko S Hayman. kokonaispituus n. 20 cm. Pallukan ulkohalkaisija n. 55 mm.
Tuote 104301. Ossilehti Fishing® Liimapintainen ohut "huopakangas", Green. Noin 230 - 250 mm x 1000 mm. Tämä "Jalokiven" vihreä ohut liimapintainen huopa soveltuu...
Tuote 103946. Neutrik jakki, pitkällä kierteellä, ei hihnanuppia KJ63CR. Pitkällä kierteellä oleva 6.3 mm Neutrik jakki. Voidaan johdottaa joko stereoksi tai monoksi, asennusreikä 12...
Myös kelttiläisiin käsitöihin jne ...
Tuote 101763. Wittner äänirauta A = 440 Hz. Tuning fork A = 440 Hz.
Tuote 100975. Tamburiini puolikuu kädensija muotoiltu puolikuu musta. Helisee hirvittävän hyvin. Samasta tehtaasta kuin moni muukin merkki.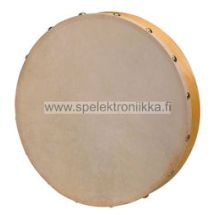 Tuote 111135. Kehärumpu 30cm / 12" puinen, kalvo aitoa nahkaa ei mallettia mukana. Hand drum, rawhide skin, wood, natural finish, 12".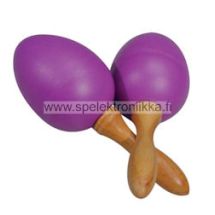 Tuote 114479. Rytmimunat munamarakassit Bambino koko muovia violetti 25g Hayman / DaDi jne .... Minikokoiset, kokonaispituus vain n. 10cm, varsiosa n. 5cm.
Kuten Stagg...