Rytmimunat Rytmimunapari, muovia, Vihreä SE1GR/35g
Main Page > Musical Instruments > School instruments > Rhythm instruments for kids
Tuote 104608. Rytmimunat Rytmimunapari, muovia, Vihreä SE1GR/35g. Myydään pareittain.
See also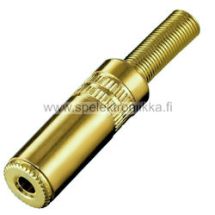 Tuote 114816. Stereojatko stereojakki kullattu 3.5 mm, metallikuori, taivutussuojalla. 3.5 mm stereojatko.
Tuote 111011. XLR uros plugi 3 -napainen, Neutrik.
Tuote SPN22323. Pienoiskuristin 470uH jalallisen vastuksen näköinen.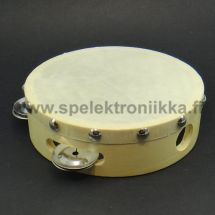 Tuote 114230. Tambourine made of wood and leather film single-row rattles 6 "(15 cm). Four rattles with perimeter. Finger hole. Not suitable for children's play because...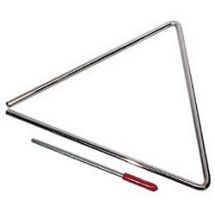 Tuote 100859. Triangelit muovipehmikkeellä oleva lyöntirauta ja triangelissa "oikea" naru. Boston Musical Products.
Tuote 100975. Tamburiini puolikuu kädensija muotoiltu puolikuu musta. Helisee hirvittävän hyvin. Samasta tehtaasta kuin moni muukin merkki.
Tuote 114250. Guiro Agogo penaali puinen single nuijalla malli 1. Kokonaispituus n. 20 cm. Putken ulkohalkaisija n. 45 mm. Puinen mallet. Perinteinen rytmisoitin, joka...
Tuote 100857. Kromipintainen lehmänkello.
Tuote 107387. Audiokaapeli " XLR -kaapeli " punainen 2 + suoja. Sisäjohtimet 2 x 0.35 mm².( 11 x 0.20mm ), OFC -kuparia. Ulkohalkaisija 6.3 mm. Vaippa tinattua kuparia...