Kitara-aihio paketti, ST -tyylinen setti 6 -kielinen, tremolo, runko lehmus
Main Page > Parts for musical instruments > Machineheads and other parts Boston / SPG > Paints, shellac, wooden parts etc ...
Tuote 103875. Kitara-aihio paketti, ST -tyylinen setti 6 -kielinen, tremolo, runko lehmus, valkoinen pleksi. Boston musical parts guitar assembly kit. Erittäin suositut Kitara-aihiopaketit, kromiosat (FV -kulta), sisältävät käytännössä kaiken mekaniikan ja puuosat mitä tarvitaan, myös kielet, taisi olla palanen hiekkapaperia ja tinaakin mukana.
Puuosat vaativat hiontaa, hiplausta, asettelua, kokeilua, voi myös olla että pojilla on joskus työstökoneet lähteneet käsistä ja jossain voi olla pieni viiru / rako / kolo ym. mikä ei oikeasti kuuluisi olla siellä, mutta kaiken kaikkiaan puuosat ja mekaniikka erittäin OK tässä hintaluokassa. Basswood body. HUOM !!! TOIMITUS VAIN ETUKÄTEEN MAKSETTUNA !!!
Eli mahdolliset viirut ym. eivät estä toimivan tuotteen valmistamista, pakkelilla ja hionnalla pärjää. Lavat muotoilemattomia, LP ja FV lavat muotoiltu maltillisesti. Voisi luonnehtia että puuosat samanlaista tasoa kuin DR -parts kaulat ja rungot, ehkä jopa aavistuksen verran siistimpää. Kotimaa on näilläkin Kiina.
-----
Värisävyt / puiden syykuviot jne... voivat poiketa alla olevista esimerkkikuvista.
-----
Suositellaan vain enempi rakentaneelle, eivät mm. sisällä syvällisiä koontaohjeita eivätkä mikrofonien johdotuskaavioita.
------
See also
Tuote 103052. Double action truss rod, 6x9mm bar model, 7mm hexanut, 440mm length, for G-style guitar. Dimensions end to end, length may vary from 1 to 2 cm. Space requirement...
Tuote 103572. Klassisen kitaran kielet. String set classic, clear nylon trebles & silverplated basses.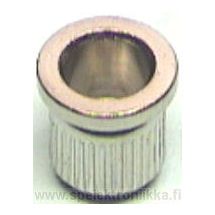 Tuote 104625. Kieltenpujotusholkki KPH22CR kromi, string bushing. Mitat lisätiedoissa. Boston Musical Products tai OL Guitarparts Korea.
Tuote 113756. Kitaran seinäteline kitarateline Boston Musical Products, haarukat kumiseoksella päällystettyä terästä. Toiminta kuten K&M. Sekä kitaralle...
Tuote 103352. Pleksilevy (plektrasuoja) pearl white TC4PW/W/B/W, TC -tyylisiin kitaroihin. TC -style plastic pickguard. 4Ply. Kuvat suuntaa-antavia, värisävyt eivät...
Tuote 103209. Kitaran pleksilevy aihio, plektrasuoja aihio Black 1ply, B1PLYBIG, 290 x 450 mm. Kaikki mitat noin mittoja. Laadukas...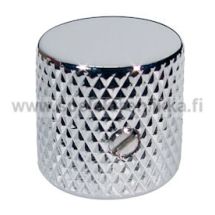 Tuote 101884. Potentiometrin nuppi. Karhennettu metallinuppi FSNUPCR, kromi 19 x 19 tyyli, FLAT DOME. Ruuvikiinnitys, ruuvi on kuusiokanta tai talttapää, riippuen nupin...
Tuote 103176. Koriste "reuna" nauha, reunalista, binding material. ABS. Mitat noin mittoja. Cream, 1.5 mm x 6 mm x 1600 mm, (0.059x0.24x63").
Tuote 109252. TC -tyylinen kontrollipaneeli TELEKPCR kromi. TC -tyylinen kontrollipaneeli. TC -style control plate. Screw holes 4 x flat or oval head, dia. 3.7 mm (0.146"), pot...