Klassisen kitaran ruusupuinen otelauta fretit asennettu
Main Page > Parts for musical instruments > Machineheads and other parts Boston / SPG > Paints, shellac, wooden parts etc ...
Tuote 100357. Klassisen kitaran ruusupuinen otelauta nauhat asennettu. Nauhat paikoillaan(19 kpl). Ei otelautamerkkejä, ei sivumerkkejä.  Mitat noin: 450x65/51x6mm. Boston Musical Broducts.
See also
Tuote 114865. Hihnanuppipari HN492 kromi 2kpl ja ruuvit. Mitat lisätiedoissa.
Tuote 109756. Muovisatula Hollow Body Style BLACK, 6 -kielinen. Yläpinta kaareva, alapinta suora. Leveys 42 mm, maksimikorkeus 9.2 mm.
Tuote 109607. Jazzkitaran archtop kitaran alatalla, kulta, tune-o-matic tyylinen Hosco/Gotoh. Puuosa ruusuupuu (Hosco) ja talla Gotoh® GE-104B. Kuusikielisen...
Tuote 103176. Koriste "reuna" nauha, reunalista, binding material. ABS. Mitat noin mittoja. Cream, 1.5 mm x 6 mm x 1600 mm, (0.059x0.24x63").
Tuote 102973. Muovisatula luujäljitelmä 6 -kielinen kitara FAKEB2. Kaareva ja loivasti viistottu. Pre slotted plastic saddles, ivory. Curved and slightly tapered towards...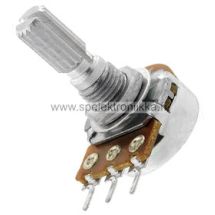 Tuote 107059. Monopotentiometri 50 kohm lineaarinen, metallia. Booritettu akseli 6mm, tehonkesto 100mW, jännitekesto 20VDC tai 150 VAC, rungon halkaisija n. 17 mm, paksuus...
Tuote 102114. Mandoliinin talla, ruusupuu, kompensoitu säädettävä. Metalliosat kromi. Kaarevalle pinnalle. Bridge for mandolin, rosewood, compensated saddles, adjust, for...
Tuote 109605. Reunalista, reunanauha kitaraan ABS, FP6015BWB Black/White/Black, binding materials. ABS. Black White Black, n. 1.5 mm x 6 mm x 1700 mm.
Tuote 109613. Muovisatula Hosco NT-526K luujäljitelmä klassinen kitara. Koko n. 6 mm x 9 mm x 52 mm.