Otelautanauhan viila Hosco TLFF2, medium orange
Main Page > Parts for musical instruments > Machineheads and other parts OL / SPG / Boston > Fretwires and tools Bender, Tang nibbler ...
Tuote 103401. Otelautanauhan viila Hosco TLFF2, medium orange. Frettinauhan kruunuosan viilaukseen. Sama viila kuin Hiroshima Files 2R, medium blue. Koska kahvan värit ja viilojen nimitykset vaihtelevat on samalla viilalla kaksi koodia, emme tilatessamme tiedä mitä kahvassa lukee.
See also
Tuote 102445. Otelautamerkit, timanttisetti (lumihiutale), aito MOP. Diamond style, genuine white MOP, 10 pcs/set.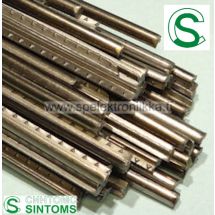 Tuote 102788. Otelautanauha Sintoms Ltd FRETWIRE20H (HV200) 40cm. Nickel / Silver = (German Silver, Paktong, New Silver). Toimitetaan n. 40 cm pätkissä. FRETWIRE20H kovuus...
Tuote 108459. SOVTEK vahvistinputki, amplifier tube 12AX7LPS. Parempi häiriösuojaus kuin 12AX7. Kuva viitteellinen.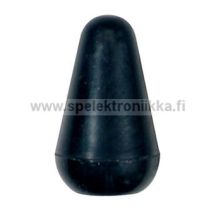 Tuote 101922. Vaihtokytkimen nuppi. LB-390-IN, black 3 ja 5 -asentoisten kytkinten nuppi, OAK ja CRL -kytkimille. Tuumakoko.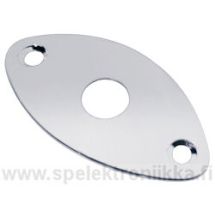 Tuote 102435. Jakkilevy kitaralle. Ovaali, ei syvennystä. Jack plate for guitar. Oval, not recessed. Screw holes 2 x flat or oval head, dia. 3.5 mm (0.138"). Jack hole...
Tuote 104396. Monorunko 6.3mm, Neutrik, ei kytkintä. Kierreosan halkaisija 9.4 mm. Jack 0.25", thread outer dia. 0.37".
Alkuperäinen OAK kytkin. Ruuvit mukana !
Tällä potikalla on se hieman pidempi kierrepituus 0.375".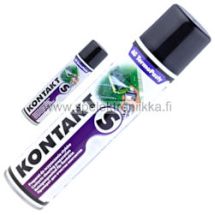 Tuote 114026. Kontakt S "kuiva" puhdistusaine 60ml. Kätevä koko pikkupuuhasteluun ja mukanakannettavaksi. ATK, TV, video, konttori ja puhelinkoneita ja mm. liukumattomia koskettimia...