Bipolaarielko bipolaarikondensaattori 1uF / 63V
Main Page > Electronic components etc ... > Passive components, resistors, capasitors > Kondensaattorit polkot elkot kerkot jne > Bipolaarielkot bipolaarikondensaattorit
Tuote 107409. Bipolaarikondensaattori bipolaarielko 1uF / 63V. Pysty.
See also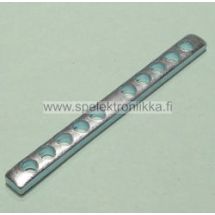 Tuote 102027. "Magneettijohdin" humbucker mikrofonin alle. Johtamaan magneettikenttä polepieceihin. Käyttö POLESCREW ruuvien...
Tuote SHM21244. Humbucker / single bobbin vintage tall pitch 50 black. 5mm polepiece slug holes. Magnets and steel polepieces fits in. Also you can use ceramic or alnico...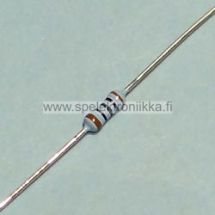 Tuote 106390. Hiilikalvovastus 39 kohm, 5%, 0.25 - 0.5W.
Tuote 115278. Accessory box Drawer box Model 1311 / C storage compartment 24-piece TFH ™. Accessory box / lure box / fly box / small items storage box. The popular multi-purpose...
Tuote 108858. 1N5822 40V 3A schottky diodi.
Tuote 108692. Zener diodi 0.4W 12V.
Tuote 109993. Pleksilevy aihio (W/BLK/W) 3PLY 290 x 300 mm. Valkoinen/Musta/Valkoinen. Kaikki mitat noin mittoja. Laadukas Boston...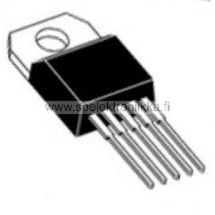 Tuote 113906. LM2575T-12.0 Step Down Switching Regulator 1A 12V TO-220-5.
Tuote 112375. PT2399. Digital echo/delay.