Pleksilevy aihio (cream) 1ply, 300 x 450 CM1PLYBIG
Main Page > Parts for musical instruments > Soitinrakennustarvikkeet Boston / SPG > Uncutted pickguard materials
Tuote 103214. Kitaran pleksilevy aihio (cream) 1ply, 300 x 450 CM1PLYBIG. 300 x 450 mm. Kaikki mitat noin mittoja. Cream on pehmeän kellertävän sävyinen. Laadukas Boston Musical Products pleksi, mitat ovat hyötymittoja ja todellinen koko on isompi.
Ne kuvat missä pleksin alla on puu, on otettu luonnonvalossa, välillä paistoi aurinko ja välillä oli pilvistä.
Joistain plekseistä otettiin useampi kuva erillaisissa valaistuksissa, että näkisi kuinka paljon värisävyjen näkymiseen vaikuttaa valaistus.
Plekseissä on suojakalvo päällä, joka näytti tekevän osan kuvista hieman "sumeaksi" pinnaltaan, eli kuvissa olevat värit ovat joidenkin pleksien kohdalla aika hailakoita verrattuna todelliseen.
Pleksien värisävyjen näkymiseen vaikuttaa myös tietokonenäytön asetukset.
See also
Tuote 101888. Vaihtokytkin kahdelle mikrofonille TOGGSW3CROME. Vaihtokytkin kahdelle mikrofonille, 3 -as. Peltikuori + maakorvake. Runko-osa, syvyys 18.0mm, leveys, 15mm, pituus...
Tuote 109480. Akustisen kitaran tallapinni muovia Ivory musta piste TPIVDABS. Bridge pin ivory, black dot, plastic. Tallanasta.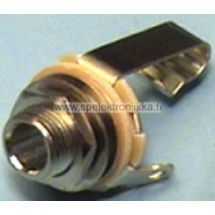 Tuote 104398. Monorunko 6.3mm, Switchcraft, ei kytkintä. Switchcraft jakki 6.3 mm, mono tai stereo, kierreosan halkaisija 9.4 mm. Switchcraft jack 0.25" thread outer...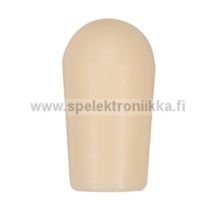 Tuote 101934. Vaihtokytkimen nuppi. TONUPCM, ivory LP -tyylinen nuppi TOGGSW1CW ja TOGGSW1ICC:lle. Millikoko.
Tuote 115329. Dunlop 02 otelaudan hoitoaine, ei saa käyttää vaahteraotelaudalle.  "02" Deep Conditioner fingerboard polish, 2 oz. bottle with applicator top.
Prevents...
Tuote 104678. Kitaramikrofonien käämilanka, pickup wire AWG43 / 0.055 mm lankaa tyypillisesti n. 160 - 170g kelassa. n. 25.3g / 1km, n. 6 kohm / 1 km. Yhteen single...
Tuote 102982. Grafiittisatula 4 -kieliselle bassolle. Graphite pre slotted saddle to 4 -string bass. Width
43mm thickness 6.3 mm, height 8.8 mm.
Tuote 101776. Krominen hihnanuppi joka sopii Bostonin lukkoon. Asiakkaat ovat maininneet, että tämä sopii myös Schallerin lukkoon. Näihin sopii 3mm halkaisijaltaan olevat...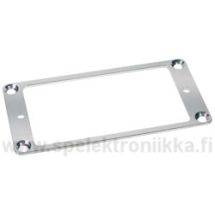 Tuote 102583. Mikrofonikehys, metallia, humbucker mikrofonikehykset, paksuus n. 2.5 mm, ulkomitat n. 45 mm x 90 mm, sisämitta n. 39 mm x 70 mm. Tasainen, flat. Metallic...