Bottom plate for TC type guitars model 2 brass
Startsidan > Gitarrdelar gitarrtillbehör Instrumentbygge tillbehör > Gitarrdelar gitarrtillbehör Boston / SPG > Pickup delar
Tuote 113527. Bottom plate for TC type guitars model 2 brass. Useammalla mikrofonirungon ruuvikiinnitysreiällä. Jos tunailet mikkejä, muista laittaa vaikka maalarinteipin palanen eristeeksi bottom plateen ettei magneettipalat pääse koskemaan messinkiin.
Katso myös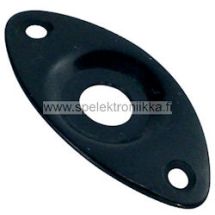 Tuote 107457. Jakkilevy, ovaali syvennyksellä JAKLE1BK musta. Jackplate for guitars. Oval recessed. Screw holes 2 x flat or oval head dia. 3.5 mm (0.138"). Jack hole...
Produkt 104677. Gitarrmikrofonlindningstråd, pickupwire AWG42 (0.06mm), typiskt ca 170-180g / spole. Gitarmikrofoner Lindningstråd, pickupwire, ca...
Tuote 115381. Hotrail mini Humbucker OL® OLMH-1701 black black crome singlemikin kokoinen. Bladet kromi. Sarjaan käämityt mikit, kaikki...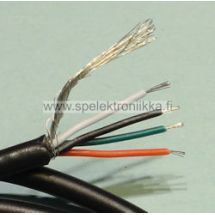 Suojattu kaapeli kitaramikrofoneille. Ohut, oivallinen myös monissa muissa elektroniikan kytkennöissä.
Tuote 107483. Otelautanauha FRETWIRE30S (HV150) jumbo standard. Nickel / Silver = (German Silver, Paktong, New Silver). Toimitetaan n. 40 cm pätkissä. Kovuus noin...
Tuote 113529. Mikrofonin fiiberisarja (prespaani) yksikelaiselle 54mm TC black. Alaosa 2.4mm, yläosa 1.6mm. Single-coil flatwork set, includes top and bottom. 54 mm...
Tuote SFW1539. Otelautanauha FRETWIRE27S09 (HV150) 40cm. Nickel / Silver = (German Silver, Paktong, New Silver). Toimitetaan n. 40 cm pätkissä. FRETWIRE27S09 kovuus...
Tuote 102053. Kompassi 8 mm x 25 mm, mikrofonimagneettien napaisuuksien testaamiseen ym. ym. Ei sovellu suunnistukseen. Compass, can be used for example testing pickupmagnets...
Kupariteippi maadoituksien tekemiseen, RF -suojaukseen jne ...