Bottom plate for TC type guitars model 2 brass
Main Page > Parts for musical instruments > Machineheads and other parts Boston / SPG > Pickup building parts
Tuote 113527. Bottom plate for TC type guitars model 2 brass. Useammalla mikrofonirungon ruuvikiinnitysreiällä. Jos tunailet mikkejä, muista laittaa vaikka maalarinteipin palanen eristeeksi bottom plateen ettei magneettipalat pääse koskemaan messinkiin.
See also
Tuote 113529. Mikrofonin fiiberisarja (prespaani) yksikelaiselle 54mm TC black. Alaosa 2.4mm, yläosa 1.6mm. Single-coil flatwork set, includes top and bottom. 54 mm...
Tuote 103164. Rare earth magneetti (neodium). Näillä on noin 10 -kertainen energia verrattuna ferriittimagneettiin. Puristettua NdFeB -seosta, pinnoitus Zn/Ni. Erittäin...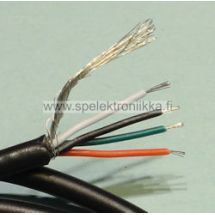 Shielded hotrail cable for guitar pickups and many other applications.
Tuote 102040. ALNICO 5, magneetti Ø 5mm (0.195") Tasaiset päät, soveltuvat ylä, ala ja keskimikin magneeteiksi (FRM). Vintage non staggered alnico...
Tuote 102053. Kompassi 8 mm x 25 mm, mikrofonimagneettien napaisuuksien testaamiseen ym. ym. Ei sovellu suunnistukseen. Compass, can be used for example testing pickupmagnets...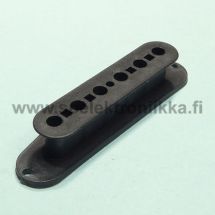 Tuote 102030. Yksikelaisen mikrofonin valmis runkoaihio. Single coil pickup bobbin. Polepiece spacing 50 mm (1.96") or 52.5 mm (2.07"). Height 15 mm (0.59"). Aihion yläosan...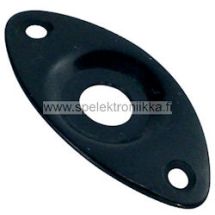 Tuote 107457. Jakkilevy, ovaali syvennyksellä JAKLE1BK musta. Jackplate for guitars. Oval recessed. Screw holes 2 x flat or oval head dia. 3.5 mm (0.138"). Jack hole...
Tuote 107471. Hypoallergenic FRET WIRE 25 / 40 ei allergisoiva frettinauha. Ei sisällä nikkeliä. Rauta, kupari, sinkki seos. Toimitetaan n. 40 cm pätkissä. B...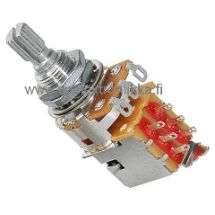 Tuote 109738. ALPHA Push Pull lineaarinen potentiometri kytkimellä ALPP250-B51/lin. Laadukas ALPHA Push Pull kytkin, ensiasennuspotikka monilla kitaramerkeillä. Tuumajako...