Marshall tyylinen potikan nuppi osoittimella "push to fit", kulta
Main Page > Parts for musical instruments > Soitinrakennustarvikkeet Boston / SPG > Knobs for guitar pots > Plastic knobs for guitar pots
Tuote 109786. Marshall tyylinen potikan nuppi osoittimella "push to fit", kulta. Korkeus n. 15.1mm, maksimileveys n. 19.5mm. Pysyy kiinni lovetussa ja uritetussa 6 mm akselissa.
See also
Tuote 108782. Asennusjohto monisäikeinen musta 0.25 mm².
Tuote 103239. Oak Grigsby mikrofoninvaihtokytkin 3 -asentoinen, originaali made in USA. Käytetty mm. Fenderin kitaroissa 1995 jälkeen. Kolmella vaihdolla tai viidellä vaihdolla. Tuumakierre, ruuvit...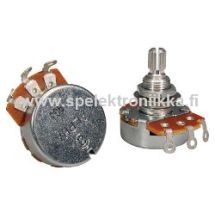 Tuote 114175. ALPHA 24mm kitarapotentiometri bushing 8mm ALP500kA43/log millikoko. HUOM !!! Mukana 2 mutteria + prikka helpottamaan pleksiin asennusta. Merkintä B...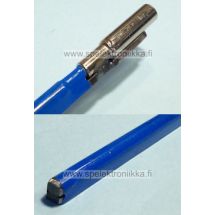 One of our best sellers in truss rods !!!
Tuote 108785. Asennusjohto monisäikeinen punainen 0.5 mm².
Tuote 109244. LP -tyylisten kitaroiden elektroniikan taustalevy puolihimmeä black 1PLY. Vinoneliö pleksilevy joka tyypillisesti suojaa kitaran elektroniikkaa taustapuolella. Poistuu...
Tuote 101922. Vaihtokytkimen nuppi. LB-390-IN, black 3 ja 5 -asentoisten kytkinten nuppi, OAK ja CRL -kytkimille. Tuumakoko.
Tuote 115386. Peitelevysetti potikoille ja kytkimelle LP matt black 1PLY. Setissä potikoiden ja kytkimen peitelevyt.
Tuote 104159. Ovaalikanta kulta puuruuvi 4245GDW. 4.2 x 45 mm, wood, GD, oval. Soitinrakentelussa käytettäviä ruuveja. Mounting...