CTS 24mm short bushing pleksiin 500k lin akseli pää näkyvillä ja syvennyksessä
Main Page > Parts for musical instruments > Machineheads and other parts Boston / SPG > Potentiometers for guitars > CTS pots for guitars
Tuote 115199. CTS USA 24mm potikka short bushing lyhyt kierre pleksiin 500k lin akseli läpi kuoren takaosan tuo vintage ulkonäköä, eli näissä varsi on tuotu potikan takakuoren läpi ja on syvennyksessä kuten vintage potikoissa ennenwanhaan. Aidot CTS -potikat, uritetulla metallivarrella kitarakäyttöön. Tuumajako akselin hammastuksessa, "push to fit" nuppejamme joutuu "modaamaan" asennusvaiheessa eri hammastusjaon vuoksi. Kaikki ruuvikiinnitteiset nuppimme sopivat. Varastoimme myös joitakin menevimpiä malleja tuumajakoisia nuppeja.
Genuine CTS pots, with split metal shaft for guitars. Short bushing .250", 3/8" diam. USA style dished back, pickguard mount.
See also
Tuote 104169. ST -tyylinen pleksi 3 x singlecoil tiger red, ST33TIGR/W/B. 3ply. Kuvat suuntaa-antavia, värisävyt eivät toistu useinkaan tietokoneen näytöllä sellaisina...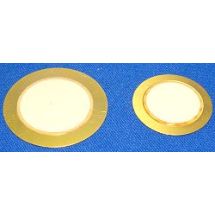 Tuote 105507. Piezolevy 7BB-35, halkaisija 35mm. Piezolevyt ilman johtoja, soveltuvat triggereiksi, mikrofoneiksi jne... Ei johtoja.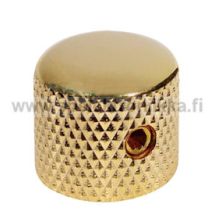 Tuote 101883. Potentiometrin nuppi. Karhennettu metallinuppi HDNUPGD, kulta 19 x 19 tyyli, HALF DOME. Ruuvikiinnitys, ruuvi on kuusiokanta tai talttapää, riippuen nupin...
Tuote 100977. Sustainpedaali (kytkee painettaessa, ei lukkiudu), kuoret kuttaperkkaa tai muuta sellaista, poljin metallia ja pohja metallia, 6.3mm plugi, napaisuus vaihdettavissa...
Tuote 102982. Grafiittisatula 4 -kieliselle bassolle. Graphite pre slotted saddle to 4 -string bass. Width
43mm thickness 6.3 mm, height 8.8 mm.
Tuote 109896. Tremolojousten peitekansi ST -tyyli Standard, Black mattapinta. Paksuus 2 mm. Tremolo spring cavity cover. Plastic 86 x 138 mm, screw holes 6 x flat or...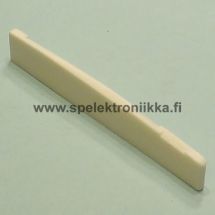 Tuote SKL1243. Akustisen kitaran kompensoitu luusatula valkoinen ala SKL1243. Kaareva. Koko 75.8-10.8-13-11.9 mm, paksuus 2.9 mm.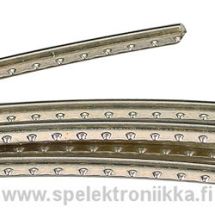 Tuote 102792. Otelautanauha, fret wire, FRETWIRE29H. Nickel / Silver = (German Silver, Paktong, New Silver). Toimitetaan n. 40 cm pätkissä. FRETWIRE29H kovuus HV200, kruunun...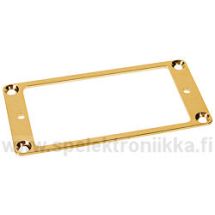 Tuote 102585. Mikrofonikehys, metallia, humbucker mikrofonikehykset, paksuus n. 2.5 mm, ulkomitat n. 45 mm x 90 mm, sisämitta n. 39 mm x 70 mm. Tasainen, flat. Metallic...