CTS 24mm kitarapotentiometri 500k lin EP4986 / CTS500-B52
Main Page > Parts for musical instruments > Soitinrakennustarvikkeet Boston / SPG > Potentiometers for guitars > CTS pots for guitars
Tuote 103832. "CTS made in USA", CTS 24mm kitarapotentiometri 500k lin EP4986 / CTS500-B52, aidot CTS -potikat, uritetulla metallivarrella kitarakäyttöön. Tuumajako akselin hammastuksessa, "push to fit" nuppejamme joutuu "modaamaan" asennusvaiheessa eri hammastusjaon vuoksi. Kaikki ruuvikiinnitteiset nuppimme sopivat. Varastoimme myös joitakin menevimpiä malleja tuumajakoisia nuppeja.
Genuine CTS pots, with split metal shaft for guitars. Standard length bushing .375", 3/8" diameter.
See also
Tuote 103187. Koriste "reuna" nauha, reunalista, bindings, ABS. Tortoise pattern. Kaikki mitat noin mittoja. 1.5 x 6 x 1350 mm (0.059x0.24x53.15"). Hosco.
Tuote 115328. Dunlop 01 fingerboard otelaudan puhdistus -ja hoitoaine. "01" Cleaner & Prep fingerboard polish, 4 oz. bottle with pump spray. Perfectly balanced for...
Tuote SKL20413. Kieltenohjain SKL20413CR kromi korotus 2.5 mm. Korotus 2.5 mm. Korotusholkin halkaisija 5 mm. Kielenpidin n. 7.2 x 12.2 mm.
Tuote 106792. Polko polyesterikondensaattori 220 pF/63V, r. 5 mm...
Tuote 107821. PRF 7-78, Voiteleva puhdistusaine herkkiä koskettimia sekä sähkömekaanisia laitteita varten. Erinomainen potentiometrien puhdistamisessa. Ei johda sähköä.
Tuote 114690. Paristonpidin 9V patterille paristo mahalleen, terästä 4 ruuvinreikää. Leveys alhaalta n. 25 mm, korkeus n. 19.5 mm.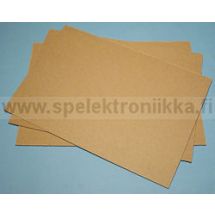 Tuote 102182. Ruskeat millikoon prespaanilevyt ("fiiberilevy") 210 x 300mm kitaramikrofonien rakenteluun. Prespaania on kohtuullisen helppo leikata ja sen sähköneristyskyky on...
Tuote SKL20414. Kieltenohjain SKL20414CR kromi korotus 5 mm. Korotus 5 mm. Korotusholkin halkaisija 5 mm. Kielenpidin n. 7.2 x 12.2 mm.
Tuote 115198. CTS USA 24mm potikka short bushing lyhyt kierre pleksiin 500k log akseli läpi kuoren takaosan tuo vintage ulkonäköä, eli näissä varsi on tuotu potikan...