Humbucker zebra bridge 52 black mounting ring HBZ52ZEBRA red wire
Main Page > Parts for musical instruments > Soitinrakennustarvikkeet Boston / SPG > Kitaramikrofonit ja muita mikrofoneja
Tuote 109870. Humbucker zebra bridge 52 black mounting ring HBZ52ZEBRA red wire. Keraamiset magneetit. Sarjaan käämityt mikit. Muovikehys + kehysruuvit 4kpl + jouset + 2 kpl jousien ruuveja. Kehys mataloituu n. 7.0 > 5.3 mm, tasapohja.
Includes mounting ring with screws + springs and 2 screws. 6 -adjustable polepieces. Polepiece spacing 52 mm. Punainen johdon päällys.
BARE WIRE = GND, connected to pickups metal bottom. WHITE = "HOT"
Edullinen Kiinalainen mikki.
See also
Tuote 103055. Kaulan kiinnityslevy KAULE1GD, kulta.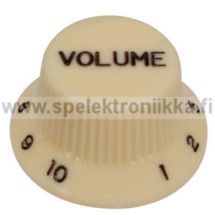 Tuote 101848. Potentiometrin nuppi. ST -tyylinen volumenuppi...