Siirtokuvakalvo mustesuihku etulevykalvo Inkjet Decal Clear A4 5kpl
Main Page > Parts for musical instruments > Machineheads and other parts Boston / SPG > Decals
Tuote 115118. Siirtokuvakalvo mustesuihku etulevykalvo Inkjet Decal Clear A4 5kpl. Kirkas. Muuten sama kuin letter kokoinen, mutta A4. Sama ohje tälle kuin niillekkin. Pienoismalleihin, soitinrakennukseen, itsetehtyjen (jopa kaupallistenkin laitteiden) etupaneeleihin, efekteihin, askarteluun ym... !!! LUE LISÄTIEDOT !!!
Tulostusasetukset tyypillisesti valokuva / kalvo. Tulosta kuva / leikkaa kuva irti tulosteesta / lakkaa ohut, juuri ja juuri peittävä kalvo kuvan päälle / anna kuivaa / irrota kuva pohjapaperista kädenlämpöisessä vedessä liottamalla / siirrä kuva varovasti liu'uttamalla kohteeseen / anna kuivaa. Soveltuu koville pinnoille mm... puu, muovi, metalli, lasi, keramiikka jne... Voidaan lakata. Tee koelakkaus.
Siirtokalvoilla tehtyjä kuvia puuhun kiinnitettynä ja lakattuna
Soveltuvuutta tulostimellesi ei tiedä etukäteen se selviää vain kokeilemalla, jotkut uudemman sukupolven printterit eivät välttämättä sovellu paperille. Jotkut, (yleensä nykyaikaiset ja pienikokoiset) tulostimet kuljettavat paperin niin tiukalla mutkalla tulostettaessa ettei tällainen paksumpi kalvopaperi välttämättä tahdo mennä läpi. Tätäkään asiaa ei tiedä muuta kuin kokeilemalla. Tuotteen käyttö vaatii harjoittelua ja malttia jotta saisit kuviensiirron onnistumaan hyvin. Tarkista tulostimen käyttöoppaasta tai valmistajalta että tulostin toimii tällaisilla materiaaleilla. Emme ota vastuuta miten tuote käyttäytyy tulostimessasi ja soveltuuko vai eikö tuote sovellu tulostimellesi. Käyttö omalla vastuulla.
See also
Tuote 101919. Vaihtokytkimen nuppi. VIPNUPCM, ivory 3 ja 5 -asentoisten kytkinten nuppi, 3WAY-SW01:lle, 5WAYSW01:lle, sekä OL kytkimille. Millimitoitus.
Tuote 103246. Titebond Original puuliima 473 ml, soitinrakennukseen. Ammattilaisten suosikkipuuliima USA:ssa jo yli 50 vuotta. Tarttuu nopeasti ja muodostaa liimasauman, joka...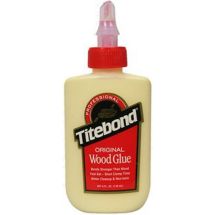 Tuote 103245. Titebond Original puuliima 237 ml, soitinrakennukseen. Ammattilaisten suosikkipuuliima USA:ssa jo yli 50 vuotta. Tarttuu nopeasti ja muodostaa liimasauman, joka...
Tuote STC20570. TC -tyylinen yksikelainen ylämikrofoni , MICT-6487. Kromattu metallikuori. Mukana ruuvit ja jouset. Single coil TC -style front pickup with cromeplated metal...
Tuote 114107. Kieltenohjain, pit. 45.2mm, kiinnitysväli 30.0 mm, reiät 2.40 mm. Ruuvit mukana. Tension bar, length 1.78", hole spacing 1.181", hole dia. 0.094".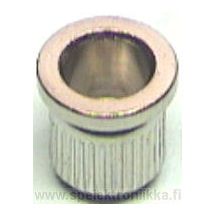 Tuote 104625. Kieltenpujotusholkki KPH22CR kromi, string bushing. Mitat lisätiedoissa. Boston Musical Products tai OL Guitarparts Korea.
Tuote 114865. Hihnanuppipari HN492 kromi 2kpl ja ruuvit. Mitat lisätiedoissa.
Tuote 104080. Puolipallokanta nikkeli puuruuvi 2512NIWR. 2.5 x 12 mm, wood, NI, round. Soitinrakentelussa käytettäviä ruuveja. Mounting...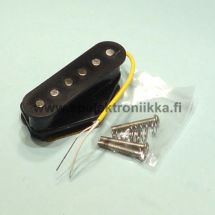 Tuote STC20580. TC tyylinen yksikelainen alamikrofoni SPT054 Black. Ceramic. Screws and springs included. DC resistance n. 6.3 k, inductance n. 6.0 H. Wires White = Hot, GND. Polepiece...